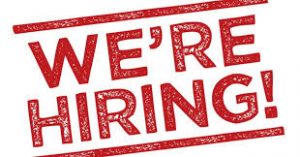 The position duties includes planning and executing literacy and programming for children to teen, in addition to basic library functions.
Candidates should have experience with customer service and working with children. Starting pay is $10 per hour with budget of 10 hours per week. Some nights and at least one Saturday a month is expected. A background check will be conducted for this position.
Submit application to the Library by November 22, 2019.